Scientific Games Acquires DEQ Systems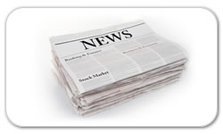 By:
Russell Potvin
, September 14, 2016
Leading software provider Scientific Games has announced that they have now reached a definite agreement in acquiring the Canadian gaming technology supplier DEQ Systems. The agreement was officially announced on Wednesday when Scientific Games agreed to acquire the Toronto-listed company titled DEQ at C$0.38 per share. The deal is expected to close later in the fourth quarter of 2016, or it could take up to the first quarter in 2017, due to the deal awaiting two out of three votes from DEQ shareholders at a vote scheduled to take place early November if not late in October 2016.
DEQ is valued at around C$27.2 million equal to $20.7 million US dollar and in the period ending on the 31st of May reported revenue of C$9.5 million for the previous 12-month period.
The senior VP of table & Utility Products at Scientific Games, Roger Snow shared that his company was excited to gain access to table games, random bonusing systems and progressives part of the DEQ library. He feels the DEQ team managed to establish an astonishing business well focused on entertaining solutions and providing revenue-generating solutions to casino operators across the globe.
Joseph Bertolone, the CEO of DEQ agreed that the deal was indeed a great transaction for DEQ and that he was looking forward to working with Scientific Games in order to guarantee a smooth transition. Scientific Games are well complemented by DEQ's table product portfolio and this will help the company to offer a more robust portfolio to casinos. The acquisition reinforces the table products offered by Scientific Games and adds a one-stop shop for online casino operators. It most certainly also adds more progressives and proprietary table systems to the already rich library owned by Scientific Games.
Details of Transaction
Approval of the plan was granted under the Canadian Business Corporation Act will complete the DEQ shares acquisition. Two-thirds of the votes cast by DEQ shareholders is required in order for this to be completed, however at this stage, all executive officers and directors have entered agreements. Apart from court and shareholder approvals, the completion of the agreement will still be subject to regulatory approvals such as that of TSX Venture Exchange.
DEQ Meeting Information for Share Holders
For the DEQ shareholder meeting scheduled for September/October, a management proxy is expected to me circulated via email containing information regarding the transaction and will include a copy of the Fairness Opinion and the rationale for support by the Board Directors.