Seneca Resorts & Casinos Pledge Support For Breast Cancer Awareness And Research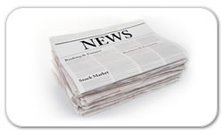 By:
Russell Potvin
, October 17, 2014
National Breast Cancer Awareness month takes place every October, and this year, Seneca Resorts & Casinos have created a Facebook campaign aimed at raising funds for the Roswell Park Cancer Institute.
For every person who likes their Facebook page during October, Seneca will make a donation of one dollar to the institute. They will also donate a dollar for every person who shares any of the resort's posts that mention Breast Cancer Awareness. This campaign will run for the entire month of October, so those who follow Seneca will want to share as many of these posts as possible and urge their friends to like the casino's main page. The more people who participate, the more money Seneca will donate to breast cancer research.
In addition to making donations to the Roswell Park Cancer Institute, the resort will also turn their entire hotel tower pink. The tower, which can be seen from quite some distance, will remind everyone who looks at it that breast cancer continues to take the lives of thousands of women every year. One in every eight women in Canada will be diagnosed with breast cancer during their lives, but those numbers can be greatly reduced if women are made more aware of how to detect breast cancer and ways in which they can reduce their risk. Men aren't immune, either--over 2,000 men have to deal with invasive breast cancer every year.
Seneca Resorts & Casinos isn't the only business going pink to help support the cause. A number of other businesses in the area, including the Hard Rock Café and the M&T Tower, will also be turning on the pink lights to help raise awareness. Some of these businesses will also be doing promotions during October to help raise money for various cancer research groups.
Women and men are encouraged to learn about how breast cancer can be detected and how they can go about reducing their risks. Fans of Seneca Niagara should be sure to check their Facebook settings so that they don't miss any of the qualifying posts during the month of October.