32Red Buys All of Go Wild Casino's United Kingdom Customers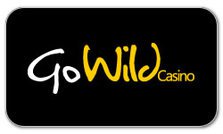 By:
Russell Potvin
, September 18, 2014
The legal side of the online gambling world is often changing, and what makes this even more complicated is that it usually changes for different reasons in different parts of the world. In the United Kingdom, they have recently been dealing with a situation where they are starting to force companies to get a UK gambling license if they want to offer games to their players. Unfortunately, this is having some unwanted setbacks.
For starters, for a company to get a UK gambling license, they have to pay additional taxes on their earnings. While that's going to be fine for bigger companies, it's going to effectively push the smaller companies out of business because they will not be able to afford the increase in overhead. On one hand, you can't blame the UK government for wanting to earn revenues from games being offered to their citizens. On the other hand, pushing out a lot of business isn't going to really help anybody.
Along these lines, Go Wild Casino is in a position where they are needing to exit the country, but they still have UK players. They decided that a win-win situation would be to sell these accounts to the much larger 32Red Casino who will be staying in the United Kingdom. This allows Go Wild to earn something on those accounts instead of just losing them for nothing, and it gives 32Red some extra players. However, the players themselves are the ones that are really going to get a great deal in this exchange.
And here's why: Would you just want your casino account closed with nowhere to play? Of course not. Because the software platforms between these two sites are so similar, players will be able to use their normal Go Wild Casino accounts and passwords to log into 32Red after this switch is made. That means they are going to have a seemless, quick and easy move over to the new site. In short, their experience is only going to see the smallest of disruptions, and that will probably just take a few minutes to download the new 32Red software client.