888 Poker Signs Ambassadors Xuan Liu and Sofia Lovgren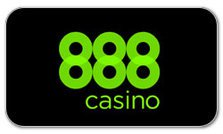 By:
Russell Potvin
, May 1, 2014
Major league poker tournaments have been broadcast across the world through televised events and online poker sites through business relationships with the World Series of Poker. Every year they draw a bigger viewership and seem to increase both the frequency of showings as well as the prizes available in an effort to draw bigger ratings and increase excitement for their favourite event.
For most of the time that these have been running, the sport has been dominated both in participation and winnings. More recently, female players have been increasing their numbers in the pool of professionals and racking up big wins to show the boys how it's done. Some prime examples are Jennifer Harman and Vanessa Selbst, who are among the biggest names of female players in the business.
Harman, a native to Reno, Nevada, has collected two gold bracelets as well as having seen more than 40 wins that resulted in cash prizes between the World Series of Poker and the World Poker Tour, bringing in more than $2.4 million. Selbst, from Brooklyn, New York, has two gold bracelets to her name as well and more than $9 in winnings.
Now, 888 Poker, the well known 888 Casino room, has taken notice in a big way and is looking to reach out to more female players and fans alike through ambassadorships. Xuan Liu and Sofia Lovgren have been chosen to fill these roles and, if their game is any measure of the success they drive for, they'll do an amazing job in promoting their game of choice.
Liu, born in China but raised in Toronto, Ontario, has collected more than $1.4 million in her career between live tournaments and online poker gaming in Canada where she collected $300000 of her winnings. Lovgren, fresh off of a four year contract with PKR.com, is a native of Sweden and is in the hundreds of thousands of dollars for her career winnings. Both women are signed to play as representatives of 888 in the 2015 World Series of Poker Europe, among other duties, as part of their commitment to the company's effort to bring more female players into the exciting world of poker.