Aristocrat Makes a Deal With OnGame for USA Poker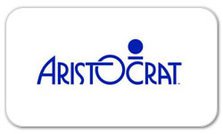 By:
Russell Potvin
, July 8, 2013
The big online poker boom that started around 2002 or 2003 took a hard hit in 2006 with the passage of the UIGEA in the United States. When "Black Friday" came in 2011, the poker boom could have easily been considered officially over after American players were effectively locked out of the online poker market. However, a lot of states have been looking to regulate online poker, and big online gambling providers like Aristocrat are taking big steps to prepare for the emerging markets in the United States.
It was recently announced that Aristocrat has made a deal with OnGame that will see them offering OnGame's online poker services through their nLive product. nLive is a product by Aristocrat that is designed to make it easy for land-based entities to offer online gambling services to their players. The key to all of this is that Aristocrat can immediately offer play money games to get players used to what they offer. This is in anticipation of legislation that will make it clear that they are allowed to operate in different markets in the United States, and the idea is to get a head start on the competition.
OnGame's online poker product is relatively popular, and according to Poker Scout's traffic reports, they are one of the top 20 online poker networks in the world. What makes OnGame so important to the emerging online poker markets in the United States is that their product is especially geared towards recreational players. They offer cool features like Hyperspace, a communication app that allows players to keep in touch; Strobe, a faster style of poker than normal tables; and a special player achievement system called Instant Rewards. With strategic positioning through deals like this one with Aristocrat, OnGame could very easily become one of the top five poker networks by player volume within the next couple of years.
OnGame is owned by the Amaya Gaming Group, the same group who purchased and turned around the popular online casino software CryptoLogic. CryptoLogic had been losing money after years of being one of the top software developers in the industry, and Amaya completely turned them around in the past six months. That just goes to show that they really have a lot of momentum coming up to this deal with Aristocrat and that they are making a real effort at breaking into the top tier of companies in online gambling.