Avalon II: All Slots Casino £5000 Challenge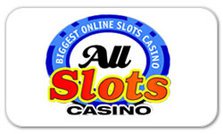 By:
Russell Potvin
, April 11, 2014
Get ready to spin and win with the Avalon II Challenge! With just a little luck you could be taking home $5000 or a home theatre system thanks to this online slot challenge. The challenge has been created by the famous All Slots Casino. Newly registered players can also get an exclusive free spins bonus that gives you 40 free credits towards Avalon 2.
Players are sure to have fun as the game travels across locations of note in the legend such as Camelot, the Whispering Woods, and the Isle of Avalon, just to name a few. Each area provides its own bonuses like free spins, increased multipliers, and random bonus prize picks. There's no lack of a cast in this slot version of the well-known tale, either. The Lady of the Lake, The Black Knight, the sorceress Morgan, King Arthur himself, his wife Guinevere, and Merlin the Wizard make appearances through the game and as 3D animated characters on the reels. Merlin will also make random appearances to magically bestow the player with cash prizes or apply multipliers.
The winner will have to submit a valid screenshot of their winning spin while playing this online slot machine based on the medieval legend of King Arthur which seems like a small price to pay for the reward to be had. On top of taking the winnings, first person to make a valid claim will also be taking the regular jackpot offered for making the winning combination of five Wilds across a horizontal row.
The game itself seems to make this an easy challenge to win as there are two different Wilds located on the 5 reels which offer 243 ways to win. The first is the logo for Avalon II and can appear in a single spot on any of the wheels. The other is the Lady of the Lake, the mythical being who bestowed Excalibur upon the fabled king. She only appears on the middle reel but expands to fill it from top to bottom, increasing the chances of making a combo. Visit All Slots now to get in on the action!