Big Tournament This May at Crazy Vegas Casino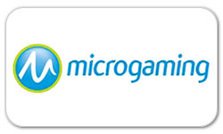 By:
Russell Potvin
, May 16, 2014
This month one of the best and most reputable casinos, Crazy Vegas Casino is playing the host to a great tournament where lucky players have a shot to win a share of up to $100,000. This very exciting and very lucrative event is billed as one of the biggest and best this month and you really do not want to pass up the chance to play in it and grab your share of the loot.
The Magnificent May tournament is the name and it is a leaderboard contest that will pay out to the players that finish in the top 35. The winners will divvy up their share of the CA $100,000 prize pool money and the lucky player that wins will walk away with a cool CA $15,000.
Promotional Period
It does not take a rocket scientist to explain that this tournament is being held in the month of May and it did not start long ago. And by long ago it began on the 1st of the month and it will go on until midnight on Saturday the 31st of May.
How to Play
If you want to get in on the Magnificent May Tournament then all you have to do is get going playing the great slots game, Slot Girls with Guns. This online slots game has attractive girls and each of them has a weapon to defend themselves with as they rummage through the jungle with the main goal to complete their mission.
Besides playing in the tournament at Crazy Vegas Casino you can win some big time loot with the wilds, multipliers, and free spins. Hey, any spin can help you win, but if they are free it just helps you win just that much more. On top of that the spins don't cost a thing!
If you want to enter it will cost $20 and then there are also re-buys up to $500 that you can use in order to try to win the tourney to win the big cash jackpot.
Who Does Not Love a Slots Tourny?
Casino manager Harry von Schlussel recently stated, "There's nothing we love more than a CA $100K tournament here at Crazy Vegas Casino. It's fun, it's exciting and best of all, we get to really spoil our players. Good luck to everyone involved!".
Welcome Bonus at Crazy Vegas Casino
If you do not have an active account at Crazy Vegas then you are in for a treat. Check out the award-winning online establishment and really pad your gaming bankroll with a fantastic Welcome Bonus that can worth up to CA$500.