The Bodog Casino Race Promotion Kicks Off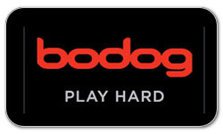 By:
Russell Potvin
, July 24, 2013
This week marked the beginning of what is looking like could be one of the hottest promotions in the online casino industry this year. With the Bodog Casino Race, you'll get several different ways to earn free casino chips and a chance at a piece of a $2,000 prize drawing. This promotion lasts for twelve weeks, and each week, you'll have a pit stop challenge made available. If you complete the challenge, then you'll get your $10 free chip for that week. Get all twelve challenges finished up, and you'll be entered into a drawing for $2,000 at the end of the promotion.
The first week for the casino race started on July 15 and wraps up on July 21. You'll need to go hit the like button on the Canadian Bodog Facebook page to complete the first challenge, and that takes all of a couple of moments to get a $10 bonus chip. The second week requires you to use the WEEKLYGAMES bonus code with a deposit of at least $50, and the third week has you betting at least $100 on the popular Rockstar slot.
On week four, you'll need to get five blackjacks on any of the blackjack or 21 games that Bodog offers, and week five asks that you bet $100 or more on American roulette. Share the Bodog Casino Race Facebook page to complete week six's challenge, and finish up week seven by depositing $50 with the WEEKLYSLOTS promotional code. To clear the eighth challenge, you'll need to bet $25 each on red dog, sic bo and big shot, three popular table games.
You're in the final stretch on week nine when you'll need to just wager at least $500 total on any games you want, and in week 10, you'll need to bet $100 or more on Jacks or Better video poker. Week 11 asks that you bet $100 on Caribbean Stud poker, and on week 12, you'll just need to tag yourself in a picture on Facebook for the Bodog Canada Facebook page.
The Bodog Casino Race is a crazy, atypical promotion that will finally end on October 6. Until then, make sure that you pay attention each week and give it your best so that you can get into the final $2,000 drawing.