Bodog Goes Mobile For Canada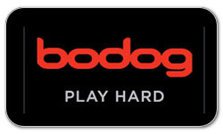 By:
Russell Potvin
, September 16, 2013
Canada has an unusual setup when it comes to the subject of online gambling. Some of the provinces run their own, government-sponsored online gaming enterprises, and certainly you'd think there would be an interest on their part to do whatever they could to keep competition away. Yet at the same time there is really no law against Canadians trying their luck in online casinos that offer their games.
There is unquestionably a very sizable audience for the product, and it is also a discriminating audience that could be expected to move along with the times. What that means is that they expect that their favorite online casino might also be offered in a format in which it could be played on mobile devices.
Bodog has come forth to satisfy that need.
They have now made their online casino "mobile-friendly" for the Canadian gambler, and that is a milestone of sorts, in that they are reportedly the first to do it. At least that is what they claim, and with it, they are also laying claim to the "first mover advantage" in this space.
They have met with a great deal of success in offering such a service for customers in Europe, and based on some of their customer feedback, it will meet with the same degree of success in Canada as well.
Just because a casino that is not government-run cannot operate within the borders of Canada does not mean that the major brands don't have departments or even entire operations dedicated to addressing the Canadian consumer. Bodog has certainly done that, and the casino manager for Bodog Canada, Marianne Hughes, is ecstatic about the possibilities for the mobile audience. "Having a mobile friendly casino is an obvious step to take and one which we have been keen to launch for some time," she said.
Whenever the subject of mobile gaming is brought, there is always the question of who can play it. Well, there is compatibility across the board for the Bodog mobile casino. Whatever outlets mobile customers could have, they can accommodate. Well, almost. It works with Androids, as well as the iOS platform (iPads), not to mention iPhone 3, 4, 4S and 5. That covers most of the market.
There are ten games available in Bodog's casino, and they all have superior graphic detail. They include great versions of blackjack and the European version of roulette, not to mention a classic slot game (Lucky 7) and a number of 3D slots, which include Mr. Vegas, At the Copa, After Night Falls, Rook's Revenge, Three Wishes, Safari Sam and The SlotFather.
A lot of people are going to be drawn to this mobile casino because they are drawn to the Bodog brand in general. There is no doubting that the brand has been a long time in developing. It was originally started by Calvin Ayre, a well-known maverick in gaming circles, and he went on to transform it into a worldwide lifestyle brand, which is a rarity in this industry. He's no longer at the helm, but few people doubt that Bodog's mobile presence in Canada will have a significant impact.