Bodog Set To Improve Online Live Dealer Blackjack With Zone21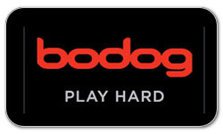 By:
Russell Potvin
, June 24, 2014
Necessity is the mother of invention and in an industry where the customers are serious about what they do, every time they raise their collective voice, a new solution is needed. Bodog Casino has always been at the forefront of providing proactive and viable answers to the demands of their player base and doesn't show any sign of letting up being one of the front runners in terms of changing with the demands of the market with their latest live dealer innovation.
This time the big change is happening thanks to Bodog's newest game addition, Zone21, which promises to change the rules of blackjack to suit the wants and needs of those who pay to play. It looks like the set way that online casinos operate is ready to be broken again with this blackjack sensation the way that Zone Baccarat cranked up the speed and changed the way that the classic baccarat game is played.
Until now, blackjack games at online casinos have been limited in ways that manage to keep players out of the game and waiting, perhaps losing interest and going to spend their money elsewhere since the reach was limited by how many people could connect at once. Zone21 will be changing the face of online live dealer games by breaking down the queue and getting more players in at once so they can get their game on.
"Our research suggests that online blackjack players get more frustrated by not being able to play at all than by the 'purity' of the game itself. To us Zone21 is the nearest we can make the product while allowing everybody, not just a select few, to play. The early figures are very encouraging and the product is a great addition to Zone Baccarat which is already our most popular live dealer game," says Bill Hu, Product Director for Bodog Casino.