Golden Riviera August €20,000 Freeroll Slots Tournament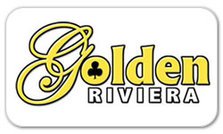 By:
Russell Potvin
, August 16, 2014
A huge event is going on right now at Golden Riviera with a total of €20,000 in prizes being given away.
Players who like slots tend to prefer that type of game because they are easy to learn and can pay out massive prizes on a single spin. A lot of people don't like this type of game though because they don't have much skill or strategy involved. These players can get into slots tournaments though because of the competitive aspect, and Golden Riviera puts on a lot of events that this type of player can get into. These tournaments bring together all types of different players.
Until Friday, August 22, players are going to be able to get in on the action with a special €20,000 freeroll. The top prize in this event is a whooping €4,000, and there is nowhere else that you can get such a huge prize without having to wager something of your own. It's easy to see that this is a big deal, and players from all over the world are going to come together to get a piece of the action.
The game that's at the center of this tournament is Immortal Romance, and it's the perfect game for an event like this. The more that you play on this game, the more progress you make in the story, and the more bonus features that are available. These features tie into the characters that come up in the story, and so it really ties the whole thing together. If you want to get in on the action with this 243-ways game that centres around werewolves and vampires, then this freeroll is the perfect chance to do so.
Golden Riviera is the place to be for this event and more promotions. They have tons of big deals going on, and if you're a new player, then you can get a welcome package worth up to €1,400. This is on top of the other specials they offer on a regular basis, so come take advantage of these deals and get in on this freeroll tournament.