Golden Riviera Casino Hosts May Freeroll Tournament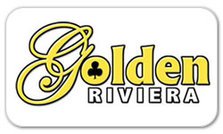 By:
Russell Potvin
, May 11, 2013
In any gambling scenario, there is a balance between risk and reward. Players put up money to place bets on the outcome of some event, and if the events unfold favorably, they show a profit on the wager. In a freeroll, however, things change dramatically. A freeroll is when a person has an ability to win a profit without having to risk anything, and this is obviously a good deal for the person who has a chance to win. At Golden Riviera Casino this month, you'll have a chance at a freeroll with over €25,000 in prizes that will be given out to players.
From May 10 through May 20, Golden Riviera Casino will be hosting a freeroll slots tournament. The popular Avalon video slot will be used for the tournament, and players will be pitted against others in a leaderboard-style competition to see who has what it takes to pick up a piece of the €25,000 prize pool. Other prizes will also be available like a free cruise ticket to a random player who participates in the tournament and 50,000 Voyage Miles that can be used to book cruises. Players will pick up a special 100 Voyage Miles just for taking part in the tournament.
The Avalon slot that is being used for this tournament uses a theme based on the adventures of King Arthur and the legends that surround him. Avalon features a free spin bonus round that gives players extra chances to win big prizes on top of a balanced paytable and excellent graphics. The Lady of the Lake and tons of other important characters from the King Arthur legends make appearances in this game, so if you're a fan of medieval times, then you'll absolutely love this slots tournament.
Golden Riviera Casino is well-known in the online casino industry for putting on casino tournaments. Players from all over the world come together to test their luck and skill against each other in tournaments that are designed to put everyone on an even playing field to see who can perform the best at casino games over a set period of time. Competitive players really enjoy this format because it gives them a chance to test their skills, and it gives them something different to try instead of always playing against the house.