Jersey Devils Hire Star Poker Player To Head Analytics Department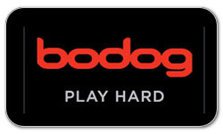 By:
Russell Potvin
, August 4, 2014
The New Jersey Devils are turning over a new leaf in their analytics department with an innovative approach to how they look at their statistics. This most recent change involves the onboarding of Sunny Mehta, an author, stocks trader, and former high level player in the world of professional poker. This brings the hockey team closer to the betting that happens in their state in such well respected gambling locations such as Atlantic City.
This isn't an entirely new move for the team's owners, David Blitzer and Josh Harris, who have seen great returns from building an analytics department with their other venture in the world of professional sports, the NBA's Philadelphia 76ers. Lou Lamoriello, General Manager and President of the New Jersey Devils, has been quick to speak highly of what Sunny Mehta's knowledge and skills will bring to the team, stating, "in my opinion, he's already added value in some of the ways he looks at things." He also went on to explain why this specific decision in hiring was made, "you can always look at things in a different direction and then you have to make the final decision, but I don't think you should ever have a closed mind to anything."
Mehta has a long and varied career through being a jazz musician in New Orleans before taking up the cards and building himself as a premiere name in poker over the course of seven years. From there he's published two books that demonstrate his critical and deep thinking on the topic and winning strategies in general. His two works to date are Small Stakes No-Limit Hold'em and Professional No-Limit Hold'em Volume I. His strength for statistical analysis was first discovered and recognized at a high level through blogs that he ran on the website of the Edmonton Oilers.
As more moves like this are made to improve not only the performance of the teams in question but also the revenue streams that they generate for owners and shareholders, should further teams get their hands on similar approaches? Would well known and already profitable NHL teams such as the Toronto Maple Leafs begin an analytical department in order to improve their win percentage across full seasons? If this is to be the next new trend in professional sports, where will all the new talent come from to fill these roles. Canadians looking to follow in the footsteps of Sunny Mehta are welcomed at Bodog Casino to test their critical and quick thinking skills against the best players that online poker has to offer.