Lucky Player Strikes it Big Again at Vera&John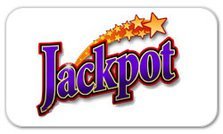 By:
Russell Potvin
, May 22, 2013
We recently reported on a very lucky player from Vera&John Casino. The player's name is Johan, and he ran up a total win of €36,032 on the new Silent Run video slot. What no one would have anticipated is that Johan would soon go on a winning streak that would make this amazing feat look like child's play. By the time everything was said and done, Johan had won more than 10 times the amount that he won on Silent Run the day it came out. Here's how his crazy story unfolded.
After his big set of wins on Silent Run, Johan started playing Day of the Dead. He picked up a big win of €118,500 on a single spin about five minutes into his session. Johan picked up another win worth €15,700 a few minutes later, and he went on to win a total of about €160,000 before the day was over. The next day, Johan was back at it. He was betting the max on Day of the Dead, and he managed to pull wins worth €26,200 and €122,300 within his first 15 minutes. The fun didn't end there, however. Johan managed to bit a monster €171,215 payoff just minutes later.
A lot of players think about what they would do with the money if they won a large sum playing their favorite games at an awesome online casino like Vera&John. Johan has decided that he's going to pay for a new apartment where he and his son can live. He's been out of work for quite some time, and it's really great that he was able to come onto such a large amount of money during a period where he's been unlucky otherwise. We'd like to wish the best of luck to Johan in the future.