Maple Casino's Fresh Look, Bonuses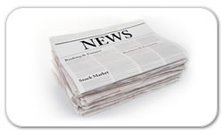 By:
Russell Potvin
, August 27, 2013 Maple Casino, which is one of the most
popular casinos among Canadians
, has broken out a completely redesigned site. It's not just for "show." This site is slicker and more user-friendly, and since there is a large constituency of Canadians among those users, it is also very Canada-centric. In fact, as you take a tour around this newly-designed site, they will be happy to tell you that it is highlighted with "all the things that make Canada the great country it is." One of the things that people will be very excited about is the FreePlay option. A new player can come to
Maple Casino
and get $3000 in FreePlay credits, then play for 60 minutes in the casino, during which time they will try to win as much as possible. It's a game of "Beat the Clock" in the literal sense of the word, and at the end of the session, players get to keep their winnings for the purposes of applying them toward bonus funds in a cash account. The alternative is a very generous Deposit Bonus that is good up to $300. Actually, Maple Casino is a lot different than a lot of other gaming establishments in the respect that it has a three-tiered bonus system. The
free casino bonus
comes on the first three deposits, allowing the new customer reasonable wagering requirements to qualify. And when folks sign up, they are automatically enrolled in the rewards program, known as the Loyalty Lounge, which starts them off at the Blue level, where they can get one Loyalty Lounge point for every ten credits wagered, all the way up to the Platinum level. It takes a lot to get there, but there are a lot of amenities to be had. The points also can be redeemed over the course of time into credits in the cash account. The FreePlay option, as you can imagine, is something that has proven to be immensely popular. And Maple Casino has no problem at all offering it, because of the fact that it serves as a golden opportunity for new customers to try out the games. When they do that, they are playing with
Microgaming software
, which is regarded by many as the best in the entire world. At Maple Casino, they offer 550 games, with about two-thirds of them slots, and there are many variations of table games such as blackjack. Video poker players will be incredibly satisfied, because the games feature AutoHold, as well as the ability to play up to a hundred hands at once. To claim some of these great offers, all you would have to do is visit the fresh, new Maple Casino site and download the full suite of Microgaming software that is available. Through that avenue you can register an account, and then it's just a matter of doing one of two things - either click for the "FreePlay" option, or make your first deposit in the casino and get started on the bonus. Right form the start, you are also gathering loyalty points.