Microgaming Adds a Golden Multi-player Video Slot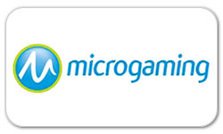 By:
Russell Potvin
, May 13, 2013
In the same way that social media changed how we use the Internet, multi-player games are changing the face of online casino play. Slots tournaments and other type of multi-player scenarios allow players to compete against each other for prizes instead of always having to go up against the house. This provides a change in pace for a lot of players, but it's slowly become the norm in online gambling. Once thought of as a solitary activity that people mostly did alone, multi-player and tournament games are opening up the social aspects of gambling that drive many to casinos in the first place.
Microgaming is showing that they are riding this trend with their new Gold Factory multi-player video slot. This game features 50 paylines spread across five reels, and the game is based on a factory where fortunes are built and shipped out to winning players. This tournament was made specifically for slots tournaments and other multi-player scenarios, and the Boiler Room Bonus makes this clear. When a player gets at least three of the Gold Bonus Coin symbol on the reels, they get boosted up to different levels of the factory which give them better chances of winning and a key advantage over their opponents.
Because the Gold Factory video slot was made especially for tournaments, Microgaming is wasting no time in using it for its intended purpose. Throughout the month of May, Microgaming-powered online casinos will be running three-day tournaments using this slot. The name of the tournament is the Midweek Moolah, and it runs each week for the rest of this month. Taking part in these tournaments gives you a great chance to try out a new game in a new format for a chance at taking down some impressive prizes.
Microgaming has constantly pushed the envelope when it comes to online slots, and this has led to them creating a lot of trends that dominate the online casino world today. For example, their Thunderstruck video slot was one of the first video slots to feature a free spins bonus round with special multipliers, a feature that is now seen in a high percentage of games. Their success in the online slots industry is a part of their overall dominance in the online gambling industry. As one of the top two online casino software developers in the world, you can count on them to continue pushing games like Gold Factory as the social trend continues.