Microgaming Wins Big and Signs a Partnership Agreement with Betdigital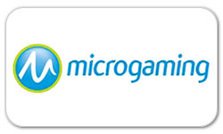 By:
Russell Potvin
, October 8, 2014
Microgaming is on a roll: the company recently announced both a win at the Global Gaming Awards and a new partnership deal with Betdigital.
Microgaming and Betdigital's partnership will allow Microgaming to add their games to the Quickfire platform. This platform, which was launched when Betdigital formed in 2011, provides gaming content to a number of different platforms, including interactive TV, online websites, and mobile sites. When Microgaming launches its games on Quickfire, they will be available in both Flash and HTML5. The company plans to launch a number of popular titles to the Quickfire lineup during 2015.
The first title Microgaming will add to Quickfire is Superpots Bar-X. They've announced that the game will be available by the end of 2014. When it's added, Superpots Bar-X will join Betdigital's other popular games like Caesars Palace and Fantastic Fruits. Both Microgaming and Betdigital released statements outlining the deal and pledging their support to the partnership. For Microgaming, the Quickfire platform will allow the company to solidify their position in the online gaming industry. They will be able to provide their games directly to Quickfire's customer base, giving a large new audience access to their many different games.
Another recent announcement from Microgaming concerns the Global Gaming Awards 2014. These awards, given out every year by the NYX Gaming Group, were awarded on September 29, 2014, in Las Vegas. Microgaming won the Digital Product of the Year award, beating out nine other companies in the category. The award, which recognized the company that showed great digital prowess and innovation, was given to Microgaming for their work on the Terminator 2 slot game. The game was released in June to critical acclaim. Many pointed out its many different features and its connection to the Terminator 2 movie franchise as just a couple of its strengths.
The Global Gaming Awards are decided by a panel of judges from the field. This year's judges included a number of CEOs, senior industry heads, and board chairs. In addition to its win, Microgaming was also nominated for Digital Industry Supplier but lost to GTech.