Mobile Gambling Attracts New Investment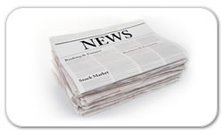 By:
Russell Potvin
, September 30, 2013
There is no question that when you talk about the frontiers for online gambling in the future, the mobile market comes very prominently to mind. The reasons this would be true are very simple; the use of mobile devices is exploding, and will continue further along those lines. People carry their smartphones and /or tablets with them wherever they go, and that brings with it the convenience of gamblers playing their favorite casino games while they are on the go.
There are some very interesting studies that have been done on the online mobile casino market. For instance, women are a pretty good audience for it. A research company named Mintel has determined, through scientific surveys, that women are a reliable consumer segment; in fact, 27% of them said they will play mobile casual games compared to 24% of men.
This has its natural spread over to the casino arena. The sale of mobile games is supposed to reach $2.5 billion in less than three years. That is a very large consumer constituency to service.
Juniper Research, who has done extensive studies, has recently come out with figures that are nothing short of astounding. They say that between all of the platforms that are available for mobile customers, there will be over $100 billion USD generated in wagers in 2017. That's a little more than three years from now, and it is certainly time for everybody to position themselves.
Many of the online casinos that have also made their wares available to the mobile market are reporting a very healthy increase in activity. One significant operator, 32 Red, says that it had an 8% increase from 2011 to 2012, but now there is an increase of 17% into 2013. In many ways this market is coming on like a freight train.
One company that is looking to make a big move there is Aristocrat Leisure, an Australian-based outfit that made its mark designing and manufacturing gambling machines for the land-based casino industry. But now there is the expansion into other platforms that are undoubtedly emerging. One of those is the social gaming market with the acquisition of Product Madness, which deals extensively in slot games for the Facebook audience. Then they are launching their nLive gaming platform, which is not only designed to position them for any of the newly regulated markets that will emerge in the United States, but also for adaptability with mobile devices.
Casino mobile marketing is evolving big-time as well. Locaid and mobileStorm have combined efforts to coordinate SMS messaging to customers using geo-location that will determine what offers will be communicated. And push notifications of gaming offers (slot tournaments, for example) will be made through a new solution called AppMail.
The movement is fast, and it is exciting, and it is becoming increasingly evident that if an online gambling organization is not able to extend its brand, as well as its services, into the mobile device, it may not continue to hold the attention, or the funds, of consumers in the years to come.