NetEnt, William Hill Go Partners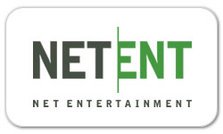 By:
Russell Potvin
, October 30, 2013
For years, Net Entertainment has been building a reputation as one of the world's finest designers and developers of online casino software, separating itself from the competition by using a little more imagination that the others, and making their games more user-friendly.
That is one of the reasons the company has caught the eye of one of the top gaming organization sin the world. William Hill is British-based, and in fact the largest bookmaker in Britain. It is also the purveyor of a terrific online gaming casino that has customers not only in the United Kingdom but all over the world.
William Hill made a powerful statement just recently when it announced that it was going into business with Net Entertainment, also known as NetEnt, which will become the supplier of games to its casino.
James Curwen, who is the director gaming for William Hill, has said in the past that he thought NetEnt was at the very top of the list when it came to developing games, not just for online usage but for play on mobile devices as well. At that time a business arrangement was explored, but William Hill was precluded from entering into one because of its exclusive deal with Playtech, which is also a fine company.
All agreements come to an end sometime, inevitably, and when the deal with Playtech expired, William Hill went to work in making arrangements with several companies. As a result, Microgaming does some of William Hill's games, as does bally Technologies. Now Net Entertainment can be added to that group, and Curwen couldn't be happier.
Neither can Bjorn Krantz, who is NetEnt's global marketing director. In a prepared statement, he said "The agreement with William Hill solidifies the trust and confidence our partners have in our operational and technical leadership."
NetEnt is based in Stockholm and is known the world over for its attention to detail and rich graphics. They have made a splash with a number of different game releases in recent years, including the Scarface slot, which is based on the legendary motion picture with Al Pacino.
This year the company brought a South Park" slot to the market. This game marked a new chapter in the history of NetEnt, as the game was released simultaneously in the online format and for mobile devices. Previously the company, like most in the online gambling space, would first roll out a game for the online casinos and then, after it proved itself, would be formatted for play on smartphones and tablets. Net Entertainment is truly one of the leaders when it comes to the integration of casino games for the mobile gaming market.
Is this the kind of deal that makes William Hill much more formidable? You bet it is. The British-based company didn't necessarily need an association with NetEnt to be a big-time player; they have a massive operation that includes physical locations for its sportsbook division all over London and other parts of the U.K. But it is always best for the consumer when they get choices, and with the introduction of NetEnt games they have the very best the world of casino games could possibly offer.