Golden Tiger Paid Out $3.39 Million to a Single Player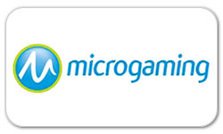 By:
Russell Potvin
, November 16, 2014
A player known online by the initials I.R. walked away with $3,390,332.58 in winnings from the progressive slots game Mega Moolah, reported Golden Tiger Casino.
The player, a woman, won the amount while playing on her mobile phone. She said she had placed a fairly small bet, but she had a feeling that she was going to win big at some point. She had told a number of her friends that one day she would hit a major jackpot. It was only a matter of time and, indeed, it was.
The Casino Rewards group on online casinos has had a record year. During 2014 alone, there have been three people to win 7-digit jackpots. Previous to I.R., player A.F. took home $1,009,402.70. Prior to that, G.M. was the first 7-digit winner with a jackpot of $3,905,087. All three won their jackpots playing Mega Moolah, a famous slot from Microgaming.
I.R.'s winnings are the largest the casino has ever paid out to a jackpot won on a mobile phone since the company began in 2000. Her win resets the jackpot of Mega Moolah to its default $1,000,000. That's one of the largest beginning jackpots out of any progressive slots game, and it's only going to increase as more and more people play. Even though the game is several years old, this huge jackpot is what keeps it on the casino's most popular list.
Players who are interested in trying to be the next big winner can sign up at one of the 29 different casinos in the Casino Rewards group. New players can take advantage of the $1,500 welcome bonus and can play on both their computers and on tablets and smartphones.