Two Major Casino Promotions For September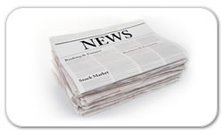 By:
Russell Potvin
, September 12, 2014
There are a couple of big promotions that are coming up a pair of hot sites. If you take advantage of these two offers, then you could be in store for some life-changing prizes. It starts off with Casino Midas and their Trip to Africa promotion. This event is going to give new players tickets to a special drawing. If you deposit at least $50, then you'll get a single ticket, and players who deposit $100 or more are given three tickets. You can make multiple deposits to get multiple tickets.
If you're the lucky winner of this drawing, then you're going to be taken on an awesome trip across Africa with chances to see all kinds of amazing animals. This is one of those once-in-a-lifetime type of trips and that makes this promotion extremely exciting and really atypical when compared to what you normally find in casinos these days. You can earn tickets from September 10 through October 8 for this event.
But that's not all that's available during the rest of this month. Casino.com is putting on their Ooh La Lounge promotion which is giving you a chance to get in a drawing for an awesome makeover for your living room. The prizes being given out for this makeout include a 55" Smart TV along with a Blu-ray system for watching movies. You'll also get a new Neato vacuum cleaner, a new ottoman and a Nespresso machine to make the freshly-brewed coffee of your choice.
If you want to get in on this offer, then you'll need to do a few things. Start off by opting in on the Casino.com website, and then make your first deposit at this site. You'll be given a ticket into the drawing for every $50 that you wager, and you can get in your deposits until midnight on October 2 for this deal. Get those deposits in and hope for the best of luck in these drawings.