Two Grand Prize Winners In The Viva Las Vegas Casino Contest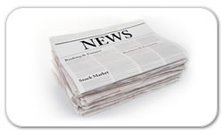 By:
Russell Potvin
, November 14, 2014
They say that Lady Luck is a fickle mistress but this week we see that she was feeling more than generous for two players of the Viva Las Vegas competition being held across five well known casino sites. Wild Jack, The VIP Lounge, First Web, All Slots, and All Jackpots online casinos, powered by top Canadian casino software developer Microgaming, are hosting the tournament with round seven coming to a close in just under a week from the time of writing.
The Viva Las Vegas grand prize includes an all expenses paid trip for two which includes a round trip flight for two people, dining and entertainment, Vegas Strip hotel accommodations, and the chance to meet representatives of the casinos in February of 2015. There's also a $20,000 prize pool for winners along the way and, of course, the regular suite of rewards that the games included in the competition offer through normal gameplay.
This week saw two players announced by the group of sites as grand prize winners. The first, identified as C.P., is from Australia and was playing Mermaids Millions when they hit the jackpot. This player also topped out the leader boards for the week and took home an impressive $25,000 payout on their journey from being a fan of gambling entertainment playing for pleasure to winner of an amazing trip around the world.
The second player was a Canadian identified as P.G. and was available for comment after their name was pulled in a lucky draw for the grand prize. "I couldn't believe that I had won such an amazing prize," they said, "as a very, very frequent player, I was thrilled to hear that doing all my gaming on one site had paid off in such a nice way." The February timing of the trip couldn't be better for a Canadian player as the weather tends to be very different from their hometown to the Las Vegas Strip.
Round seven of the Viva Las Vegas tournament draws to a close at 11:59pm GMT on Tuesday, November 18th, 2014 and the contest itself draws to a close on December 2, 2014 so there's still plenty of time and prizes left for players to claim. Leaderboard rankings determine the winner every week and are tracked as 1 point for every $10 played on included games. While the single week for two winners has already happened, there are still three trips to be won. On top of this, there's still the $20,000 weekly cash pool as well as an iPhone 6 and an iPad Air to be won by draw from the leaderboard every Tuesday for the duration of the contest.