EU Casino Offers Throne of Games Free Spins Promo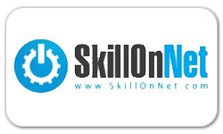 By:
Russell Potvin
, June 30, 2014
One of the issues that a lot of players have with casino promotions on the Internet is that they are usually "one shot" types of situations that require you to put up a relatively large chunk of money for a relatively large extra bit of value added to your bankroll. This doesn't work for a lot of people since the majority of players tend to make smaller deposits more frequently instead of making larger deposits less frequently. Thankfully there is a new solution for players who are looking to get a piece of the action while getting some extra value at the same time.
The new Throne of Games promotion at EU Casino is the answer that a lot of people are looking for. The way this works is that you're going to get a total of 160 free spins, but they're going to be spread out in two groups. When you first make an account, you're going to be given a set of 20 free spins. After you play through those, you have the option to make your very first deposit, and if you do, then you'll get a double whammy of value. First off, you're going to get a 100 percent match, but you're also going to get an additional 140 free spins.
These free spins in combination with their deposit bonus give you a great combination of different types of value that will last you for a while no matter what stakes you play. The idea is to give you enough free turns that you can play over multiple sessions without having to use them all at once. This is closer to how most people actually play these games, and that's why it's such a good promotion.
With a combination of games from multiple software providers, EU Casino has an advantage that a lot of other sites can't compete with. This creates a situation where they have a lot of games to choose from while also offering some of the most high-quality titles available in the industry today. You can come check out what they have to offer with their special chance to get 160 free turns, and 20 of those don't even require a deposit. It's a win-win situation for all players with this awesome multi-part promotional offer.