Free World Cup Prediction Game To Win Free Spins At EU Casino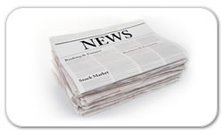 By:
Russell Potvin
, June 4, 2014
EU Casino is offering players a chance to put their soccer knowledge and gut feelings against the real happenings of the World Cup this summer with the launch of The Slots Cup. Players who think they've got what it takes to predict their way through the entirety of the matches played at the final this summer in Rio de Janeiro, Brazil will have the chance to do just that starting June 11, 2014. Conveniently for those who will be following the games, this happens to be the day before the first kick takes place between the Croatian and Brazilian teams on their way to World Cup glory.
The Slots Cup is an all new game coming to EU Casino which will allow gamblers to place bets on the outcome of every game. Every successful prediction will gain the users free spins on the other games that are offered by the casino. Daily updates for the winners of both the matches as well as the winners of prizes will be published right on the website itself so those with the skill can start deciding where they'll use their free spins for the chance at winning a slot machine's jackpot.
Marketing manager for EU Casino, Kevin Cremer, says, "the World Cup is a huge event and many people who are not usually interested in football feel included by all the excitement it brings. Nothing is better than seeing your selections winning so we will extend that excitement to our slot games by rewarding our casino players with 1000's of free spins, just for being good at predicting the outcome of each World Cup game." He continued, "if you like playing slots online why not see if you are good at getting the winners right and become a winner yourself. I think this will be great fun"
The Winning Streak feature will allow those who have made consecutive correct guesses to multiply their free spins so long as they continue to guess correctly. The base value of the spins awarded on each day is calculated by the chosen team, the bet that the player makes, and how many total days the player guessed correctly. Having the first three days right will double prizes before the difficult choice of cashing that out or trying to continue a lucky streak kicks in. If you can keep it going, the free spin prizes grow ever more grand while a miss will cost you everything you've accumulated since you last banked, resetting your streak.